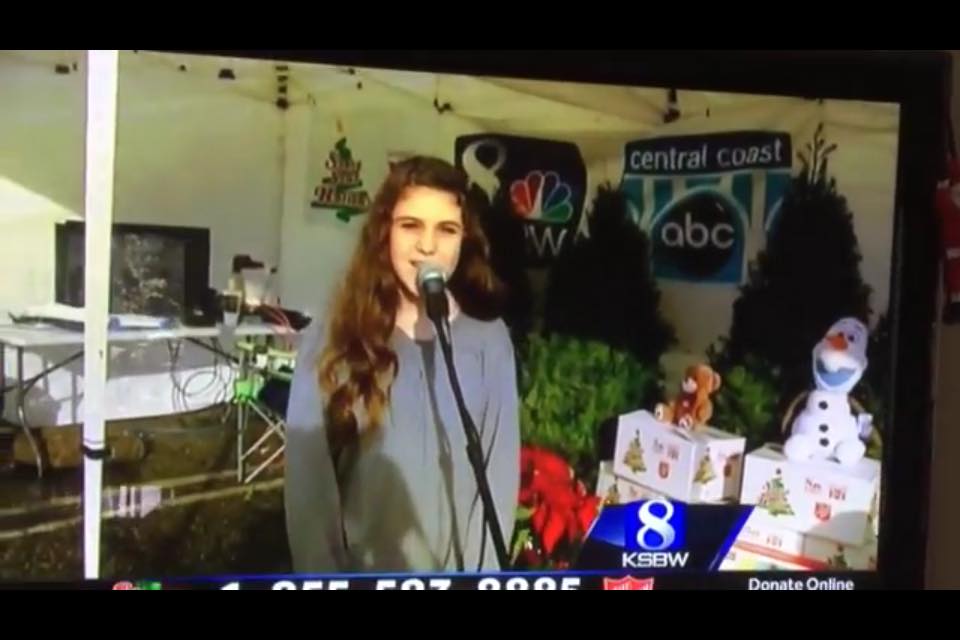 It was such a joy to hear the beautiful holiday cheer ring through the televisions all over Santa Cruz county last week. With only a days notice our vocal students put on their best holiday smiles and performed on live KSBW Santa Cruz news channel. Each student was given only a few moments to share their song of choice, but each one made an everlasting impression. It was such a sight to see!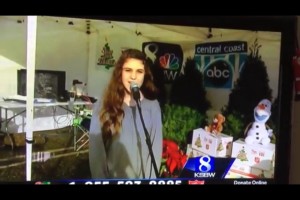 One at a time each student faced their fears, grabbed the mic and sang with all their hearts. Now I don't know if you've ever sung on live television, but it's a scary thing! Without the support of an audience looking back it is often very hard to keep the momentum of the song going. You have to look into the empty box of a camera and sing knowing that there are thousands of people inside there watching you perform. This can be very tricky! Also when you sing on location you are also battling the sound of holiday traffic and cars zooming by. We couldn't have been more proud of our students and the way they spread LOVE throughout their performance regardless of the distractions. 
Singing Lessons and A Great Vocal Coach Helps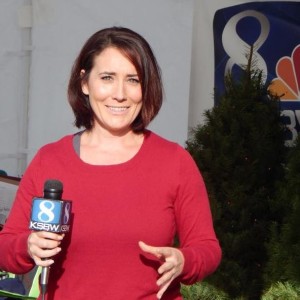 Luckily two of the performers, Audrey McDonald & Michaela Rogers, had performed just two days previous in our Forte Vocals Showcase. Erin Szymanski sadly had to miss the showcase, but was ready to jump on the opportunity to sing on television. Here at Forte V0cal Performance Academy we believe in having at least a few songs in your "pocket" at all times comes in handy. With weekly voice lessons, performance practice, private singing lessons and even the upcoming Broadway Voice vocal performance lessons, our students never go unprepared to a show. With many many more performances in their future, we're sure that Michaela & Erin will shine once again very soon!