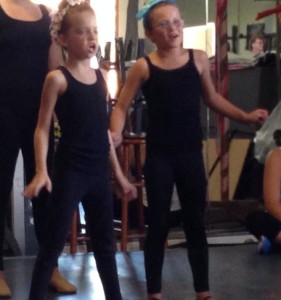 Each and every time I get the honor of watching my students perform, I feel like a proud parent. It's actually not that uncommon that the person I'm sitting next to will ask me which child is mine. It's just such a feeling of pride for all they have accomplished and this performance was no different. I was a proud singing teacher!
It's not easy for our vocal students to stand up in front of all their friends, family and strangers and perform, however this time I had to give the girls performance even more credit for one reason….the stage was so small! It's one thing to sing up on stage with your audience hiding far away behind the bright lights, but it's a whole other thing when they're sitting within an arms distance. At times the girls were choreographed as close as a foot away from the audiences face! Now that takes guts!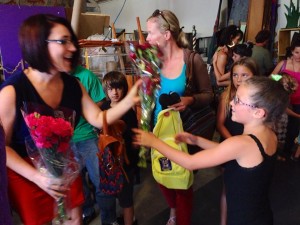 But a small intimate stage wasn't gonna get in their way! Rachel and Anaelle performed to a level that well surpassed the other performers. Man oh man do they have strong voices! It's no wonder they were coupled together with harmonies on certain parts of the production. They made a wonderful team. The talented vocal students sometimes even spun around in circles while hitting such strong high notes. But don't worry….they showed up prepared.
Preparing with Private Singing Lessons
I had been working with Anaelle over six months and knew that she had major potential for a large part in the Frozen production. Preparing her with songs from the show were an easy battle. She's quick to memorize lyrics and always shows up with her homework done, ready to work! With that type of talent mixed in with a dedication for improvement, it's no wonder why often times after shows people passing by will ask for photos and autographs from her.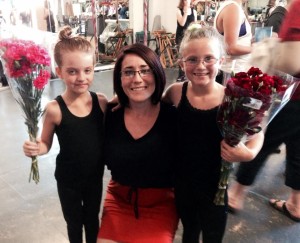 With Anaelle having private singing lessons with us, she had the upper hand when it comes to technique, but don't count out Rachel just because she's a newbie to our lessons. I saw her in the last production of Hairspray, featuring our Santa Cruz vocal student Michaela Rogers, and was blown back by the power this tiny little girl had behind her voice! She is by far one of the most powerful singers I have out of all my students including the adults. I knew when she walked into our Santa Cruz music lessons studio that she was only going to excel in her talents that much faster! Even having only one lesson before her Frozen performance didn't get in the way for this little powerhouse!
So you could imagine why putting this two amazing girls together was a great idea. Girls you stole the show and I couldn't be more proud to be your singing teacher.
-Audrey McDonald
Head Vocal Coach, Santa Cruz