Whether you are an experienced singer or just want to join everyone on stage at your next karaoke party, our private online voice lessons provide all you need to start singing/performing like a pro. Our vocal coach has an array of experience and are ready to provide up to date knowledge and wisdom in the industry of entertainment. One on one private vocal lessons allows us to give you our undivided attention as we help you progress using the "Forte Method."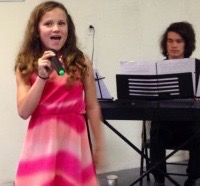 Kids Singing Lessons:
Private singing lessons at an early age have a huge impact on your child's development. The Forte Method teaches kids proper vocal technique with a fun new twist! We build confidence and empower your child to become the performer they feel inside. Watch this translate into so many areas like a job interview, speech and presentation, social interactions, social anxiety and so much more.
Adult Singing Lessons: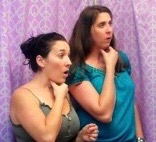 From your average adult singing tunes in the car with the windows rolled up, to the seasoned veteran getting all the lead roles on stage, to even professional singers on contract or tour, we are prepared to help you further your vocal training and keep it fun! Depending on your age, bad singing practices have had time to become "normal" and are much harder and frustrating to change. We are here to work with you to break those bad habits and quickly improve your voice.
Online Voice Lessons: 
One on one coaching with an experienced Vocal Coach

Strengthening of current vocal level

Broadening of range

Confidence building

Support on your song of choice

Tools & Support to fight the biggest fear in America, "Public Speaking"
Online Voice Lessons Include:
Digital Copy Of Sheet Music

MP3 Song Download

Instrumental/Karaoke Track Download

Full Audition Preparation

Assessment Chart

Video Recording Of Your Lessons
Pricing: $60-$50/hr ( Discounts given to Monthly Members)
Common problems we solve: Expanding vocal range, learning how to belt, fixing the break in your voice, strengthening and longer lasting voice, breathe control, holding a tune, performance confidence, fighting stage fright/public speaking, microphone control and crowd control.