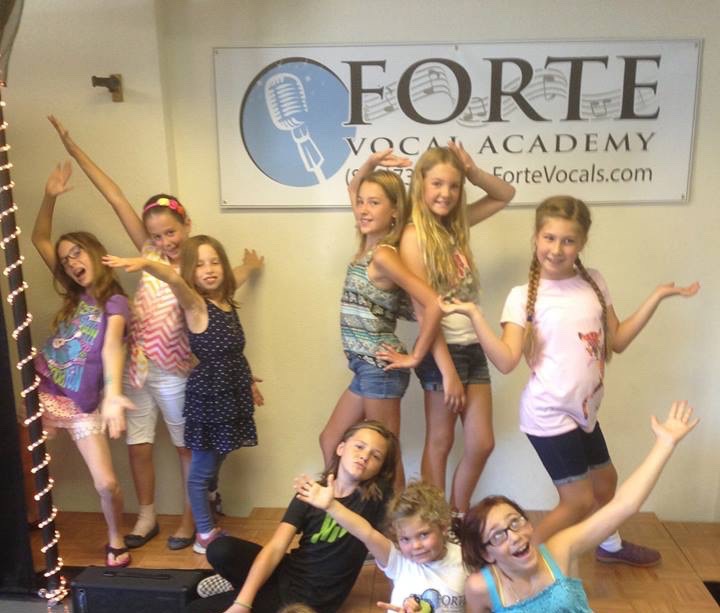 Be careful buying cheap singing lessons in Santa Cruz?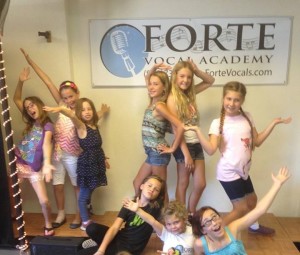 A lot of people seek out bargains. Services, possessions, whatever it may be, it always feels better to get it cheaper. We even brag about it more to our friends and family. That's exactly why cheap singing lessons in Santa Cruz are out there. I am of the opinion that when it comes to setting financial obligations devoted to bettering yourself like; gym memberships, book reading, self defense classes, singing lessons, creative writing, acting, painting, etc., you get what you pay for. Often times the bargains don't even give you a good interpretation of what the possibilities could really be when you try it. For everything you are seeking to try for the first time or continue from a previous date, there are multiple styles, regimens and teachers/coaches that teach or train in multiple ways. You would probably go broke just looking for the right one considering all the factors. This forces you to compromise. Leaving a taste of disappointment in your decision, because it is not what you wanted. You had no choice, but to choose from what was available or decide to abandon the whole thing. Cheap singing lessons in Santa Cruz should be fun and informative, no matter what price. If you find cheap singing lessons in Santa Cruz, don't compromise on what you're looking for or hoping to learn. Try us before you make your decision.
What should you look for in cheap singing lessons in Santa Cruz?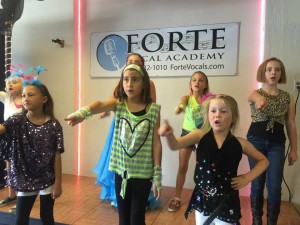 Everyone has there own reason to start taking singing lessons. Audition prep, stage, theatre or maybe you want to try and win that local karaoke competition? Whatever the case may be, at Forte Vocal Academy, we try to meet you half way and still give you more than you expected from a cheap singing lesson in Santa Cruz. For all of our fist time students, we discount the first lesson 60% off of our normal hourly rate. This allows us to cater to anyone with an interest in seeing what we have to offer. No matter what age you may be, from our minimum age of 6 (with exceptions made for 5), to our oldest student in their 70's, you want the best singing teacher for you and don't want to commit to someone you won't enjoy or challenge you. We give you the chance to do this and make the decision without breaking the bank. We want to deliver the joy of singing to anyone that shares this passion and at any skill level. Music is a celebration of emotion we all deserve to practice and here at Forte Vocal Academy, there is no such thing as someone that can't sing. $20 bucks says we may surprise you, lol!
Whats the difference between bargain and cheap singing lessons in Santa Cruz?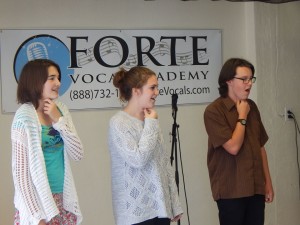 This 60% off rate still gets you all the benefits of a full paying student. We believe the first lesson is the most crucial and it lays the foundation for everything that follows. At Forte Vocal Academy, we run a detailed assessment process using fun and easy techniques that allows us to determine ones vocal range, strengths, weaknesses and room for improvement. Instead of using old styles of teaching dated practices, we've amped it up using a more contemporary approach. Pick a song! Pick any song! Pick three songs! We'll take it from there. We use your musical style interest to apply our coaching method and keep it fun. We even give you some practice techniques you can go home and try even if you choose not to continue with us. Oh but that's not all. You can expect to go home with an understanding of what your current vocal range and singing ability is as well as where it can go. We will be able to tell you how may octaves, with the proper training and practice, you voice will be able to reach. You'll also know what is standing in your way. It can be as simple as a problem with you taking in too much air and then bursting it through your vocal chords. With some easy to do at home vocal technique drills you'll be holding out notes like the best of them! When it comes to cheap singing lessons in Santa Cruz, the word cheap doesn't hold up well with Forte Vocal Academy. The closest word I can think of to best describe it would be bargain!