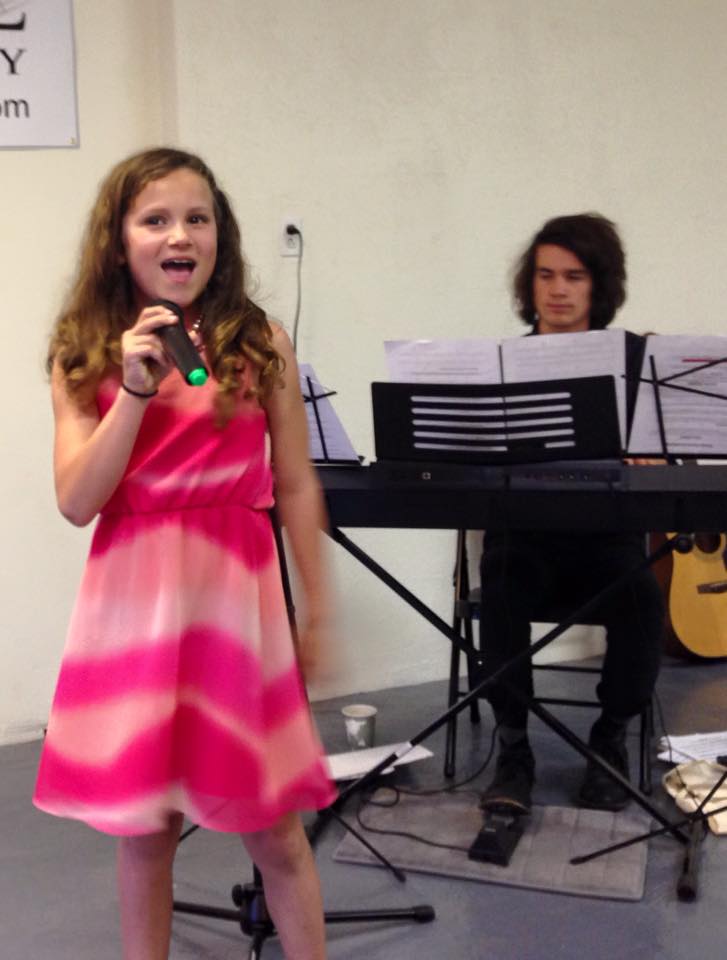 Where Can I Find Discount Voice Lessons In Santa Cruz?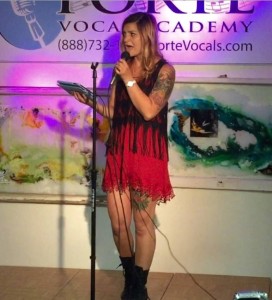 When looking for discount voice lessons in the Santa Cruz area there may be trouble finding them….until now! We're here to help you find the best bang for you buck with voice lessons. The first place you can start looking is simply online just like you're doing right now. A quick google search can take you a long way, but don't forget about the other options beyond google and yahoo. Social media sites like Facebook, Twitter, and even youtube can have great options and become a huge resource when it comes to finding discounted voice lessons. Not only will you find where the discounts are but you can also do a little research about the business while you're there. These social media sites will provide you with photos, videos and sometimes even testimonials and reviews about singing lessons in your area. (check out our FB Page while you're at it.)
There is one resource for finding discount voice lessons in Santa Cruz that we personally think goes well beyond your average internet search…call your friends. Nothing holds more weight than a personal reference. Shoot out a text or give a call to a couple friends you know that sing and find out who they go to. Then you can check to see if that referred business is having any sales or discounts running. Lastly, if you don't have ay friends that are singers, then after that internet search start focusing on reviews and testimonials, pick out your favorite one and just give it a try. ( check out our discount private lesson for only $20!)
Problems With Discount Voice Lessons in Santa Cruz:
Now once you have found the business that is running a discount on their voice lessons in Santa Cruz area, you need to be aware of the some of the problems that may come up. There is an old saying " you get what you pay for" and sadly most of the time this is true. Don't get scammed into paying a cost, even a small one, without doing your homework first. One thing to check on is if their vocal coaches are qualified. Are their vocal teachers on staff the same ones that you will be getting your discounted lessons from or will it be someone else less experienced? Also check on the staff. How was the attitude of the person that answered the phone? Were they knowledgable or did they immediately ask for your credit card? Here at Forte Vocal Academy we only hire the top vocal coaches in Santa Cruz County. Each one goes through a grewling interview process including a live site in during "test" lessons. Plus our assistant on staff that answers the phone has even gone through vocal training simply to be more knowledgable in what options we provide for voice improvement .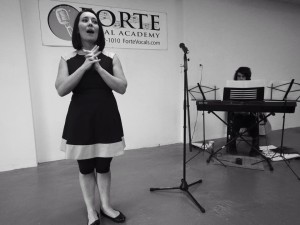 Ok so let's say you found the perfect place and they're running a discount on their voice lessons. What other problems can come up? Well if you have found the pot of gold at the end of the rainbow then GRAB IT! It's very often that when you find a well qualified vocal coach running a discount they will sell out FAST! Unlike buying a cup of coffee or a teddy bear, voice lessons are a service and that means that once booked up they can't produce any more until a later date. So get in while you can!
What Are The Benefits Of Discount Voice Lessons In Santa Cruz?
There are a bunch of benefits to finding and using discount voice lessons in Santa Cruz, but let's just name a few. First off it's a wonderful way to try out a vocal coach without much money out of pocket. This is important since sometimes it can take a few tries to find the right singing teacher who fits perfect with what your goals are and your current experience level. The last thing you want to do is go to a vocal coach who specializes in opera when you want to learn how to sing rock music. You would learn very quickly in that lesson that the shoe doesn't fit. Luckily if the voice lesson is discounted, then you didn't spend a whole lotta dough to find out it wasn't working. The good news is that if it IS a good fit and you finally find the perfect voice teacher, then you should be able to walk away from that first lesson with a great idea of what your current trouble spots are with your voice and what your up close goals are to take steps towards fixing them.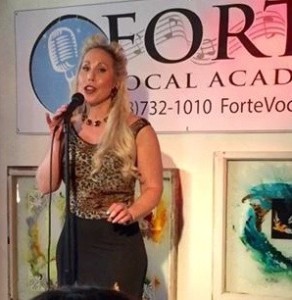 Here at Forte Vocal Academy we make sure that each student walks away from their first one hour private lesson with a full assessment of what their current vocal range is, what trouble areas they have, what physical problems are in the way and where we think their current range should and can be. They also go home with a greater knowledge of how their vocal cords actually work and what are the first technique drills to practice at home to start fixing any problems. We don't just tell the student that they have a problem, we actually show them how to start FIXING IT….and this is all done on the first day!